OUR CHALLENGE
Badge For Life is a humanitarian brand that was created to fight back against the COVID-19 virus. They collaborated with 3 great charities in the UK working to ensure that more lives were saved.
They supported the work of these charities by putting out badges/fridge magnets for sale and in return the sales help generate funding for GOSH, Marie Curie and Communities 1st.
Our challenge was to create a website that would help to spread the message of the brand and generate even more funds via an online store that would serve the UK and European audiences exclusively.
WHAT WE DELIVERED
Website Design
Created a user-friendly minimalist design
Website Development
Built on the WordPress CMS for a better user experience while also incorporating a Woo-commerce functionality to drive online sales.
SEO
We helped to optimize the website for search engines to ensure that it was readily found by folks searching for how to assist in the COVID crisis
THE RESULT
MOBILE OPTIMIZED
A fully mobile and search-optimized website built on the ever-reliable WordPress CMS meant that user experience on the site was top-notch.
The homepage is noted for its subtle use of parallax scroll effect and animated banners. These elements meant that the site is rarely static with interactive elements frequent as you scroll through.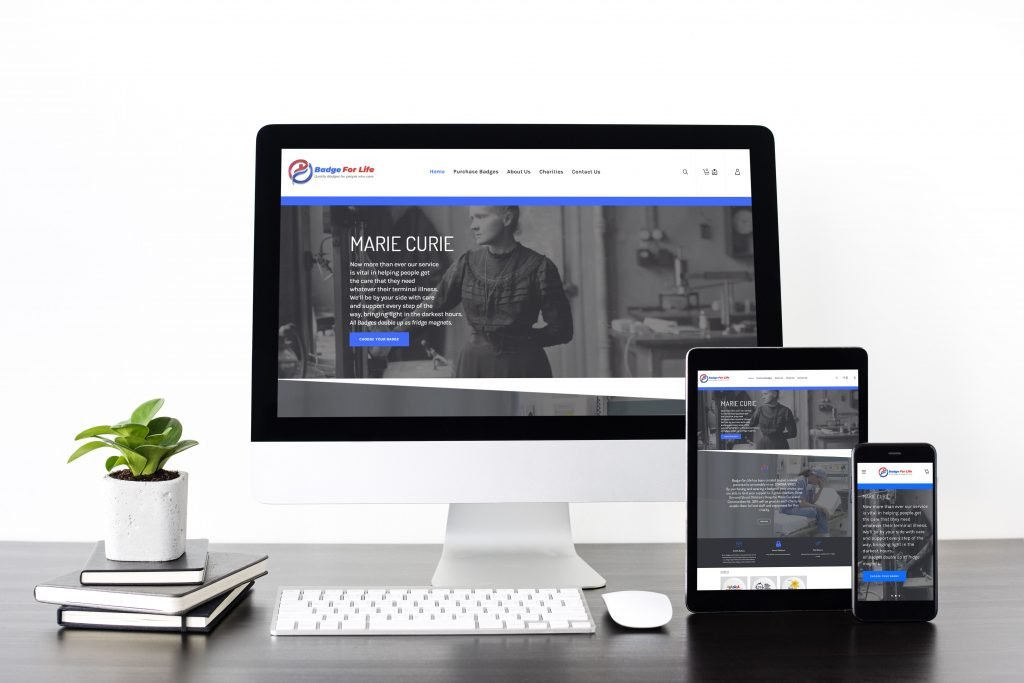 FUTURE GOALS
We also continue to support the team with web management services.